Cave Hollow Press, March 31, 2017, 290 pp.
Trade paperback, $14.95; e-book, $3.99
ISBN: 978-0-9713497-9-7
Harlequin Worldwide Mystery, 2016, 332 pp., $7.99
ISBN: 978-0-373-27997-6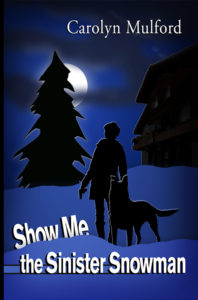 Former CIA covert operative Phoenix Smith must play deputy again when her K-9 dropout sniffs out a unique murder weapon at the scene of a congressman's "accidental" death. Who tried to hide a homicide? She suspects either a corrupt political insider or an enraged abusive husband. To catch the killer and prevent more murders, Phoenix goes with her friend Annalynn, an aspiring candidate, to a political gathering at the late congressman's isolated ante-bellum mansion. A blizzard traps them there with three suspects inside and a sinister snowman outside.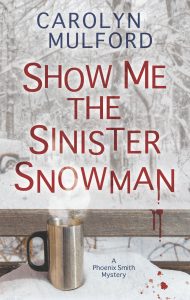 Ordering information
Order online
Amazon: Trade paperback and Kindle
Barnes and Noble:  Trade paperback
Your local library and bookstore can order print copies from Ingram or Cave Hollow Press.